Justin Timberlake has made a public apology to Britney Spears and Janet Jackson in the aftermath of the release of The New York Times Presents Framing Britney Spears on Hulu.
The documentary highlights the glaring misogyny that shaped the narrative of Spears and Timberlake's breakup in 2002.
Background of Justin Timberlake and Britney Spears
Timberlake is being criticized for smearing and slut-shaming Spears with accusations of infidelity and disclosing intimate details about their sexual relationship in the media. He is also being rebuked for profiting from the sexist narrative he promoted about Britney Spears by releasing the song and video Cry Me A River.
In addition to this, the Hulu documentary details the impact of Timberlake's actions on Spears' reputation, career, and mental health.
Background of Justin Timberlake and Janet Jackson
Discussion of the documentary on social media also led to revisiting the 2004 Super Bowl XXXVIII half time show on CBS, during which Timberlake exposed Janet Jackson's breast during a live CBS broadcast to an audience of 143.6 million viewers.
CBS parent company Viacom urged Jackson and Timberlake to issue public apologies. Nevertheless, an exercise in misogynoir ensued. Jackson alone was blamed for the incident and Timberlake remained silent as she was publicly denounced and shunned.
Viacom CEO Les Moonves targeted Jackson and had all of her music and videos blacklisted on MTV, CBS, and its radio stations. Jackson was also disinvited from the 46th Grammy Awards and dropped from the starring role in a movie. Promotion of her eighth studio album Damita Jo ceased.
Scores of CBS employees disclosed to the LA Times that the Moonves created a culture of racism, misogyny, and abuse. In July 2018, Ronan Farrow reported that six women accused Moonves of sexual harassment, threats, and intimidation. The CBS board opened an inquiry into Moonves's conduct and, despite his attempts to obstruct the investigation, found the witnesses to be credible. Moonves was fired.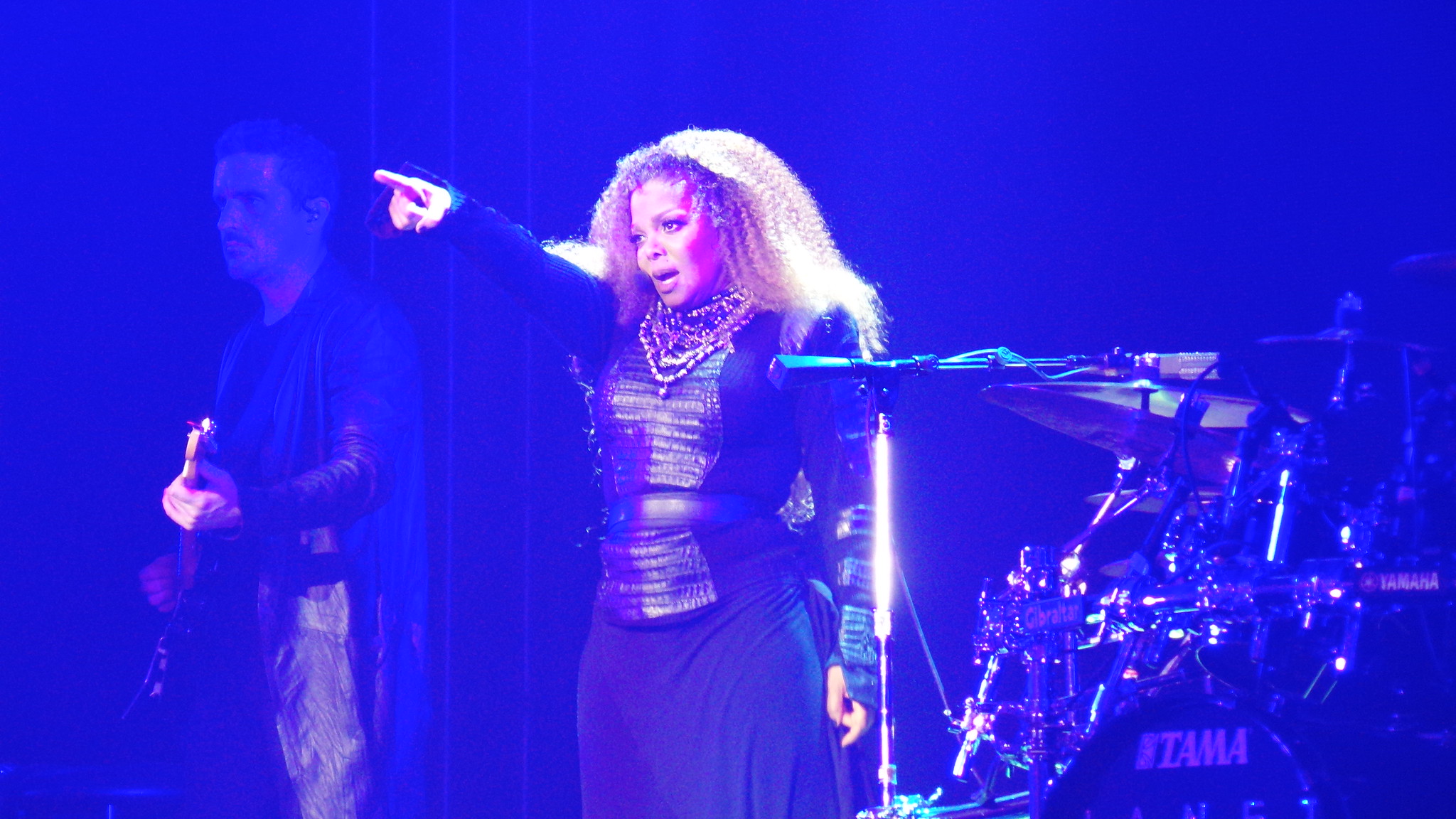 Justin Timberlake's Statement in Full
"I've seen the messages, tags, comments, and concerns and I want to respond. I am deeply sorry for the times in my life where my actions contributed to the problem, where I spoke out of turn, or did not speak up for what was right. I understand that I fell short in these moments and in many others and benefited from a system that condones misogyny and racism.
"I specifically want to apologise to Britney Spears and Janet Jackson both individually, because I care for and respect these women and I know I failed. I also feel compelled to respond, in part, because everyone involved deserves better and most importantly, because this is a larger conversation that I wholeheartedly want to be part of and grow from.
"The industry is flawed. It sets men, especially white men, up for success. It's designed this way. As a man in a privileged position I have to be vocal about this. Because of my ignorance, I didn't recognize it for all that it was while it was happening in my own life but I do not want to ever benefit from others being pulled down again.
"I have not been perfect in navigating all of this throughout my career. I know this apology is a first step and doesn't absolve the past. I want to take accountability for my own missteps in all of this as well as be part of a world that uplifts and supports. I care deeply about the wellbeing of the people I love and have loved. I can do better and I will do better."
Photo by Drew de Fawkes.
---
Confidential support is available 24/7/365 to anyone experiencing abuse.
In the USA call 1-800-799-7233 or log on to thehotline.org.
In the UK call 0808 2000 247 or log on to nationaldahelpline.org.uk.
---
NAR's Journalistic Standards and Practices
About NAR • Report Typo or Error