A close friend of Prince Harry and Meghan Markle called out a tabloid for publishing rumors that their marriage is on the rocks.
Polo player Nacho Figueras came out swinging for his good friend, Prince Harry. The Argentine athlete took to social media to refute a rumor-mongering post by Page Six, which claimed that the Duke and Duchess of Sussex are at odds.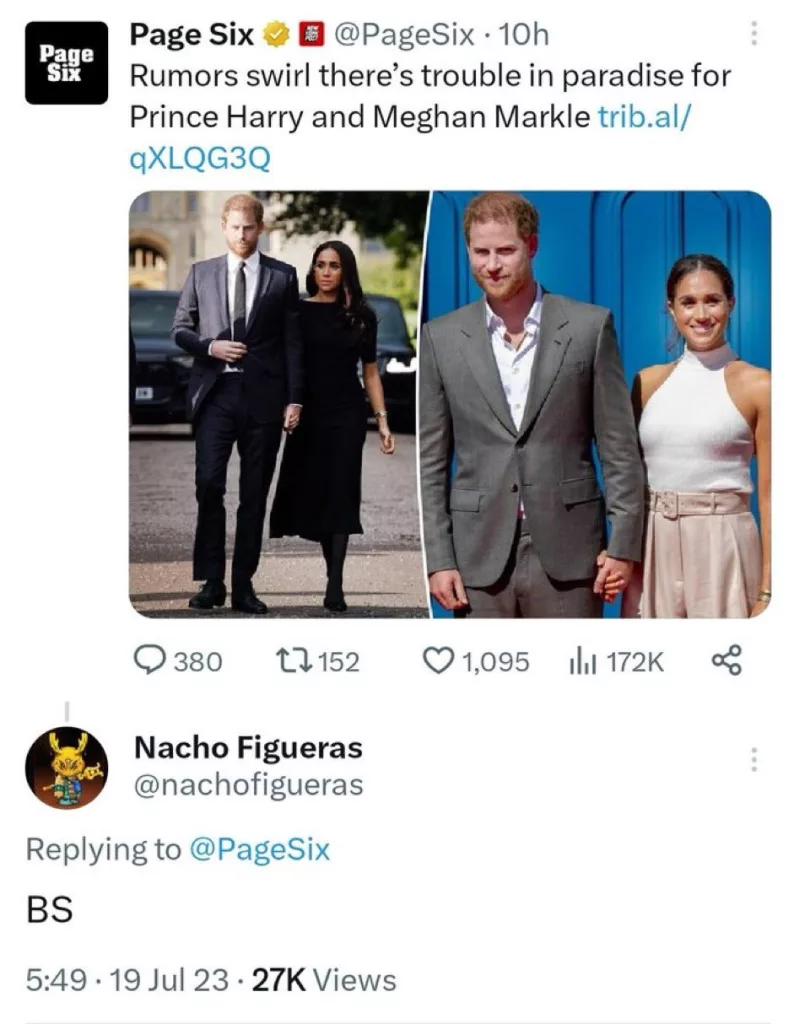 A flood of rumors from myriad anonymous sources insists that the Sussexes' marriage is heading for divorce. However, Figueras knows the situation firsthand. His friendship with Prince Harry started in 2007 when they met at a match for Sentebale, a children's charity founded by the Duke and Prince Seeiso of Lesotho. Their bond grew when the Sussexes moved to California, where he and Prince Harry play polo together for the Los Padres team at the Santa Barbara Polo Club. Figueras' wife, Delfina Blaquier, describes Meghan Markle as her "sister" in social media posts.
Furthermore, shortly after Figueras' criticism, Page Six deleted the tweet—an action that speaks volumes.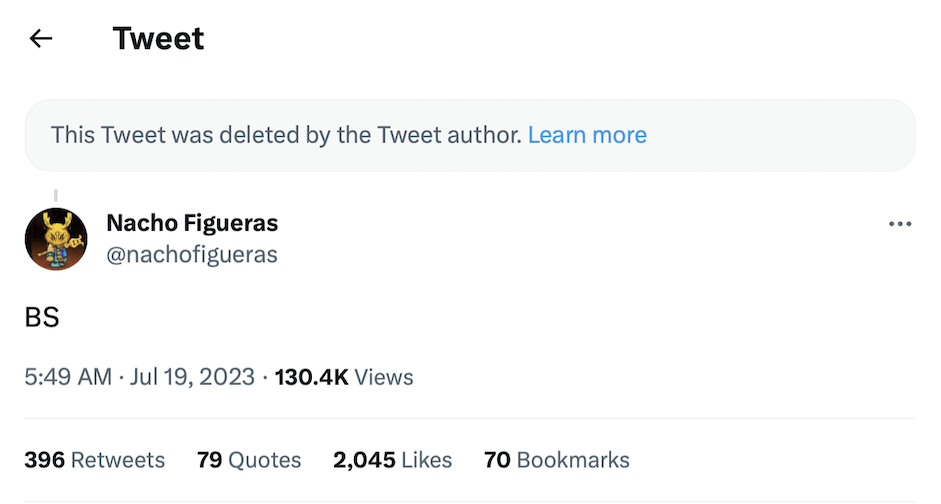 Figueras has been a long-time supporter of Prince Harry and Meghan. Last year he shared words of praise about the couple:
"I have known Harry for a very long time. I know firsthand how much he wanted to have a family. He found an amazing teammate, or partner, in Meghan. They love each other very much; their children are lovely."

Nacho Figueras
Indeed, there has been a relentless barrage of vitriol directed at the Sussexes since they released a statement about an altercation with the paparazzi in New York, which met widespread skepticism. Furthermore, their brand suffered another blow when Spotify executive Bill Simmons labeled them as "grifters."
Be that as it may, it is helpful to recognize that wishing for a marriage to fail, particularly when children are part of the equation, is a not a wholesome sentiment. Separation and divorce can inflict emotional pain on family members, especially the young ones. The welfare of children should always be prioritized over personal biases.
Narcissistic Abuse Rehab has reached out to representatives of the Duke and Duchess of Sussex for comment.
UPDATE: Page Six amended the original news report, toning it down and including a quote from an inside source close to the Sussexes who rubbished rumors of a split, saying "It's not true. It's literally made up."
Resources
Goldsztajn, I. (2022, June 28) 'Meghan Markle's "Polo Wife" Delfina Blaquier Praises Duchess' "Big Heart" on Instagram.' Marie Claire.
Kirkpatrick, E. (2022, August 26) 'Prince Harry's Friend Nacho Figueras Says He's Found the "Amazing Teammate" He's "Always Wanted" in Meghan Markle.' Vanity Fair.
Zilio, B and Nathan, S. (2023, July 18) 'Prince Harry and Meghan Markle sources deny rumors of trouble in paradise.' Page Six.